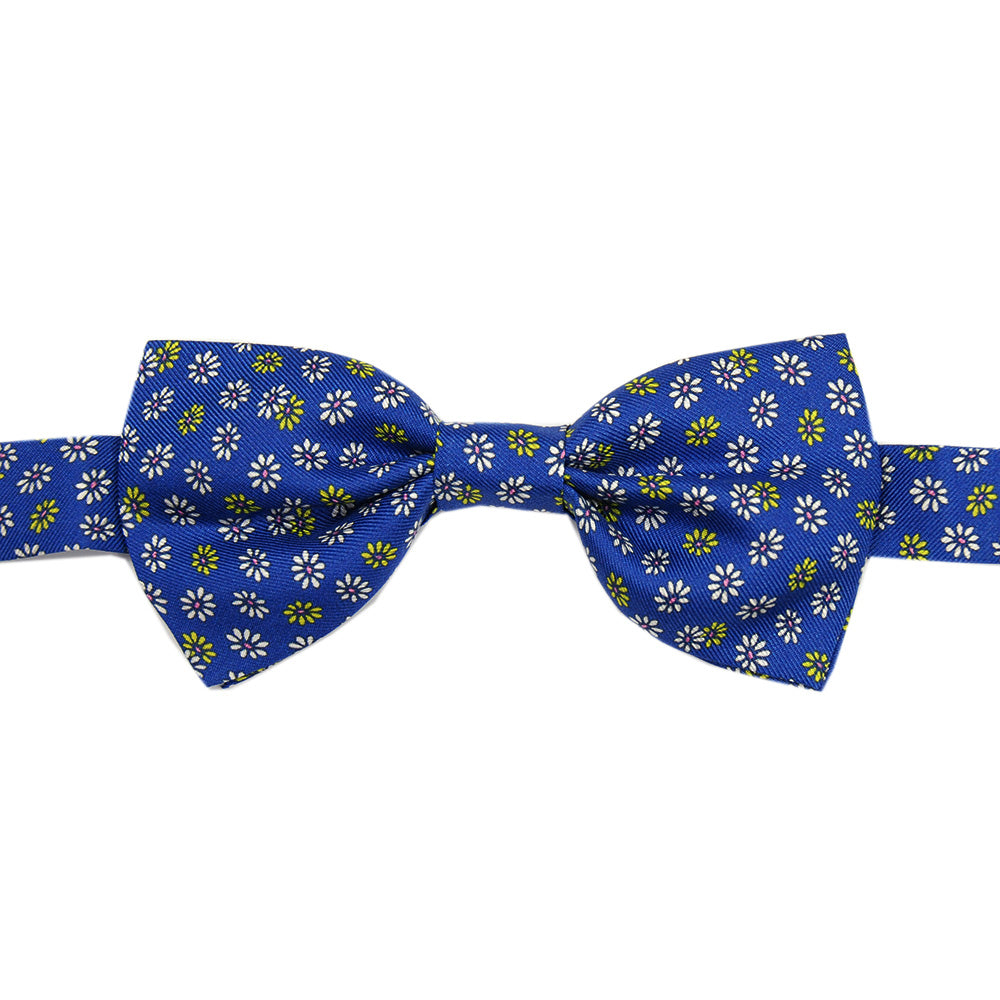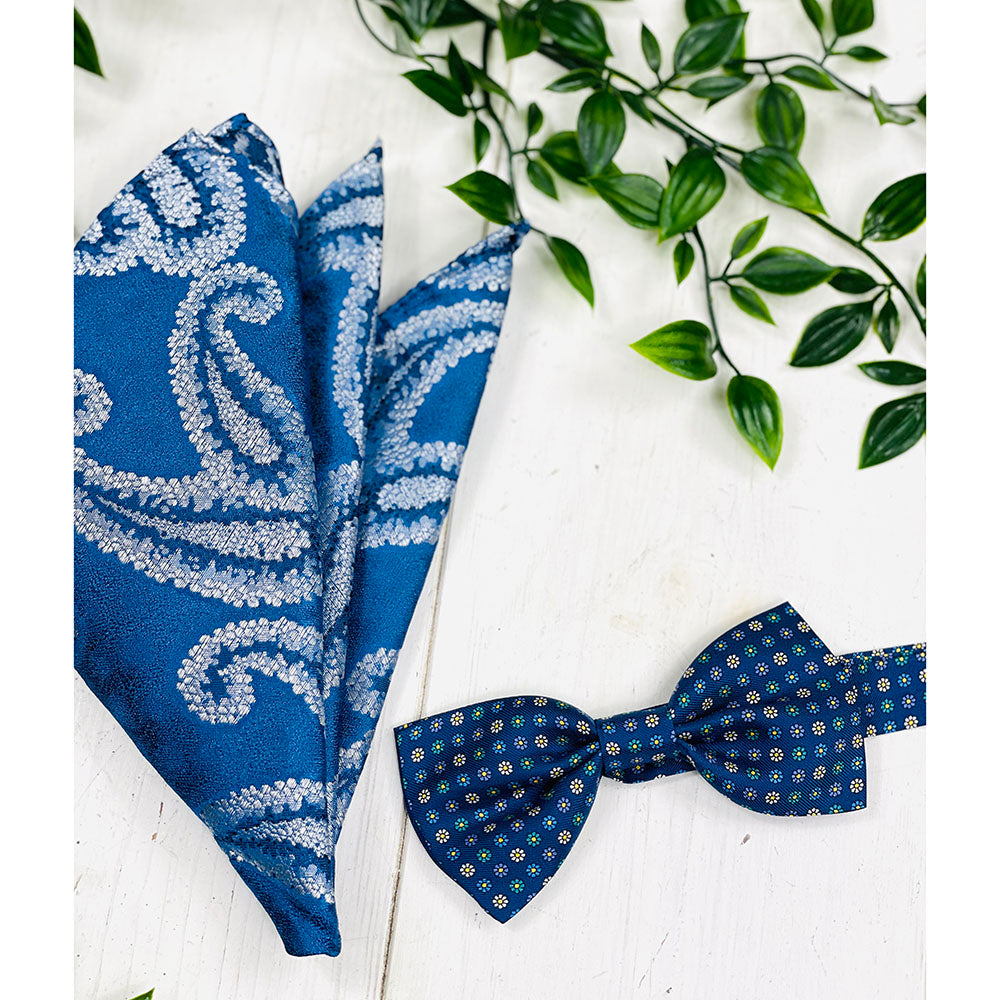 Blue flower bow BP Silk
SKU: BP-P3022
Sale price
€39,52
Regular price
(/)
A fresh blue bow is a sure choice that is easy to combine with multiple parties and outfits. The beautiful and light design gives the bow a personal finish.

If you also want to combine a handkerchief with a bow, you can choose a handkerchief that has the same color as the main color of the bow or the color in the details of the bow.
Colors and patterns bring freshness and a fun twist to your outfit!
Material: 100% Silk.
Made by hand in Italy.
BP Silk, a small silk company on the shores of Lake Como, produces more stunning silk fabrics and accessories. BP pays special attention to craftsmanship, detail and uniqueness in its products. They want to offer their customers top quality and unique accessories for every occasion.
Sonja and Tuomo visited the manufacturer in Como on their last trip to Italy and, together with BP Silk, designed this magnificent and unique collection for the boutique. So every BP Silk product is hand-picked from beautiful silks and specially designed for us. So these products aren't really available anywhere else!
Choose options